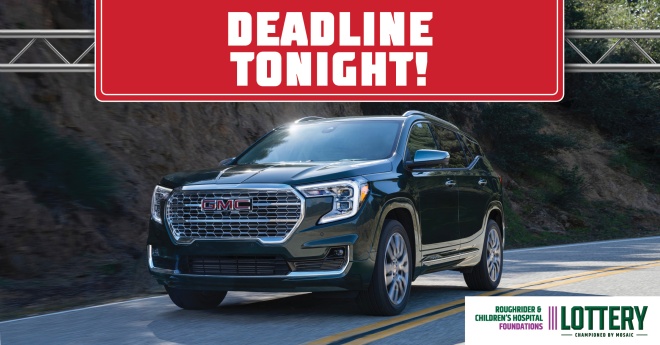 SASKATCHEWAN, September 30, 2022 — The Clock is Ticking! The Time to Act is Now!
This is your LAST CHANCE… the Early Bonus Deadline is MIDNIGHT TONIGHT! Get your tickets today for your chance to win a brand-new 2023 GMC Terrain. If a pile of cash is more your speed, you can choose $33,000 and spend it your own way! Don't wait another minute. ORDER NOW!
Your chance to win big doesn't end with the Early Bonus Prize. Your tickets will also be entered to win more than 1,000 amazing prizes worth over $2 Million. There are cars, trucks, cash and much, much more! There are also three Early Bird Prizes of $100,000 cash to be won. Plus, this is your best chance to win $1 Million in tax-free cash!
Check out ALL of the amazing prizes at RidersChildrensLottery.ca.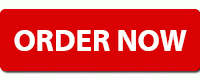 Help Kids All Across Saskatchewan.
By purchasing a Roughrider & Children's Hospital Foundations Lottery ticket, you're helping kids in EVERY corner of the province. The Saskatchewan Roughrider and Jim Pattison Children's Hospital Foundations support the health and wellness of children all over the province by making sure they get the specialized care they need and a chance to play. Click here to learn more!
More Ways to WIN!
There are even more ways to win BIG! Don't forget to add Halftime 50/50 and Cash Calendar tickets to your order. The Halftime 50/50 Jackpot could grow to $1,317,500 and half of that could be yours. The Cash Calendar is the biggest in Saskatchewan with over $168,000 in prizes to be won. Check out all the details and get your tickets to win, every day in December!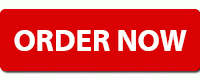 Or call 1-888-348-8442
For official details and to order tickets, visit their website.
---
Lottery Licence # LR22-0037. See Rules and Regulations for details. Approximate value including all taxes and freight. Prizes may not be exactly as shown. Halftime 50/50 and Cash Calendar tickets must be purchased in conjunction with the Roughrider & Children's Hospital Foundations Lottery Ticket. Final Draw date is November 29, 2022
Roughrider & Children's Hospital Foundations Lottery PO Box 1301 Stn Main Saskatoon, SK S7K 3N9